Archive for November, 2012
Answer. Iron Ore.
A theme has run through my blog this year. It includes Steel, Iron Ore, Transport (Shipping/Trucks), Machinery and Global Economic growth.
I have written many blogs on the worlds second most traded commodity (behind Oil) as I believe it held the key to the BRICs rise onto everyone's investment radar. My expectation earlier in the year for a significantly weaker price were all too evident yesterday when the largest US miner of the Ore fell significantly following a negative note from Goldman Sachs. The company is mothballing some output and reducing cap-ex. Cliffs Natural Resources have now fallen around 60% since earlier in the year. Other high cost producers have fallen across the board around 30-40%. I say higher cost producers as this is very important. The difference between the low cost producers like BHP (c.$40 per ton.) and the higher cost (c.$80 per ton) producers makes for interesting commentary. Yes, Goldman downgraded Cliffs yesterday helping the stock to fall 13%. However, something more interesting may have been giving a helping hand. China (consumer of 2/3s of the worlds seabourn Iron Ore) are very concerned that when Ore fell 50% to its low point ($85 per ton) a few months ago, its mines had to significantly reduce production and in many cases stop all together. Average Chinese production costs are around $85 per ton. They have now proposed measures to help them compete with the likes of BHP, these include cutting taxation by up to 50%. It is clear that they intend to keep the economy from weakening further in certain areas. To this end, the government is adding to the already high levels of industrial inventories (of raw material and finished goods) by purchasing Steel, Aluminium, Rare Eath, Copper etc. Add to this the significant increase in Oil and Coal reserves (this year) and you can see that although they are not reflating the economy as they did in 2009, they are quietly trying to support some of the high labour intense industries. It will all end in tears.
At some stage, the low cost producers ( Iron Ore) will fall fowl of this policy of holding up what are mainly state run industries. Global trade (consumption) is contracting! I think the next update of my Suez Canal data will give a much clearer confirmation of this. As high and low cost producers reduce output and cap-ex still further, the transport and machinery sectors will have another leg down. Shipping (a regular theme with me) is falling apart with billions of Dollars of losses yet to be taken by the banks. Several more companies have recently filed Chapter 11 (and the like) with several more of the German consortium shippers on the brink. AP Moeller (regularly mentioned here) have shifted their investment programme away from shipping to focus more on Oil production and port handling facilities. Not good (short term) from the worlds biggest shipper who has just sold a small fleet of Gas ships and idled another two VLCC`s. Container volumes to Europe were down around 15% in the third quarter.
BHP and APMoeller being leaders in their fields have yet to perform as the smaller players. I forecast some months ago that they would and I still fell very strongly that significant downside to their share prices will happen. The Swedish economy is very dependant on the industrial transport and mining industries accounting for around 40% of trade. Incoming orders have declined over the last two months and further significant declines may well be on the cards. I have talked about a few of the players before… Volvo, Sandvik and Atlas Copco. We must not forget the likes of Joy Global and Caterpillar, also mentioned several times before.
The UK Chancellor has failed to implement austerity deep enough to make a difference to the overall debt momentum and now risks a total collapse in confidence. He has squandered the Countries and the Conservatives future.
When this government came to power in 2010 they had a chance of changing the UK debt profile whilst all the blame would have fallen on the out going administration. Sadly that chance was missed so I believe the next two years will be very painful to watch as George Osborne pays the price of trying to keep his coalition partners happy whilst believing in his own rosy economic outlook. Recently, George made much of his backing for gay marriage, a subject in which he has shown very little interest in the past. Is he trying to deflect future economic commentary?
The UK budget deficit is growing, not contracting, as is claimed. Two one off gains (Post Office £28bn BofE £2.3bn) were given to the government in April of this year totalling £30.3bn. These are accounting entries and should not cloud the overall problem so I wont let it. The real deficit in this fiscal is £5bn higher than 2011/12 putting it in line with 2010/11. If my concerns below are correct, then the deficit, net of the chancellors windfalls from the post office and the proposed BofE QE payment, could be as high as the 2009/10 deficit.
Lets look at the government receipts year to date (April-Sept) of £255.5bn. These are up £2bn on last year equivalent period. Within that gain is an increase of £2bn in VAT and an increase of £2bn in Nat. Ins. Contributions (NIC). However, taxes on Income and Wealth were down £2.4bn. Breaking down the Income and Wealth, Income tax is down £0.6bn in the six month period but more importantly £2.4bn in 2012 thus far versus the 2011 period. Many economists have been confused at the positive unemployment data whilst GDP is so weak. As I stated in several blogs on the UK earlier this year (See UK blogs) employment creation is of poor quality whilst job losses are of many high earners. This is clearly borne out in the NIC receipts vs Income tax receipts. This tells me that disposable incomes are falling much faster than is currently implied by inflation rate (c 3%) minus  wage growth (c 2%). The only way consumption is holding on to current levels (apart from lower mortgage rates) is the creative ways consumers are raising money. Equity Release, Pawn Brokers, Jewelry Sales, Payday Loans etc. With net Income falling and the government needing to raise more taxes, this bodes very badly for the high street and commercial property prices, as I have mentioned before. The biggest hit to the tax take will come in the January harvest which is the biggest single month for tax payment. This year will be a disaster. High income earners in the city have shrunk in number with a majority of those left seeing a further 20-40% reduction in total compensation. I expect this will contribute to a reduction in the tax take by £3-4bn in January alone. Windfall taxes (from Banking) experienced by the outgoing Labour government may never be repeated. Consumption will be focused into a shrinking band of strong retailers with the pound shops also seeing positive growth.
Lets look at the government expenditure year to date (Apr-Sept) of £313bn. These are up £6.5bn on last year equivalent period. A couple of items stick out. An increase of £5bn in benefit payments hardly indicates employment is strong. It just makes me believe even more that the jobs being created are little better than minimum wage hence still in the social benefit net but not earning sufficient to generate much tax. Interest payments on the accumulated debt are actually lower than last year which indicates just how much QE is helping the government. This debt servicing benefit comes at a price. The elderly who rely on savings or annuity rates to generate an income are blown away. So I class QE as just another hidden tax. Of course, if Sterling collapses as I expect, interest rates may well rise pushing the debt servicing bill much higher.
One million interest only mortgages expire by 2020 which will put a burden on many who have no credible repayment plan. Changes to the Income Drawing Pensions of 400,000 pensioners will greatly reduce their disposable income over the next year or so as 10,000 a month face a re-calculation of payouts. Tax increases both planned and proposed will drain the consumption potential of the populous still further. Can you honestly think that toying with austerity is going to work. The option of spending more to reflate as proposed by the stupid Mr Balls, will not work either. As I have explained in recent blogs, spending on infrastructure, benefits mainly the overseas manufacturers of machinery and immigrant workers who will work for far less than the indigenous population can afford to take.
The only way forward is to put our hands up and say we fluffed it. The Gilts held by the BofE (approx 30% of debt) should be cancelled. As this would quite rightly horrify the markets, a few provisos need to be applied with the intention of shrinking government significantly. So much discretionary spending exists that radical changes be forced on government to cut all but essential spending. This will make the first few years of adjustment very painful. It is imperative to point out that during the massive build up of government debt, the only group of society to have made gains are the wealthy who have seen a massive increase in net worth. The poor have by and large remained poor. The middle class have just been saddled with an almighty level of debt. A degree of balance is required in the fortunes of the UK population.
1)  Government debt must never go above the new lower Debt to GDP ratio (following the 30% write off)
2) Budget deficits are never to be above 2% of GDP  whilst ensuring the above is adhered to (excluding War of course)
Several aggressive changes need to be made to fiscal policy. I have a complete array of ideas but below are just a few.
1) Public sector wages to be cut 30%. No bonuses ever to be paid in Public Sector.
2 )Tax free earnings threshold doubled to £16,000
3) A 90% Tax on earnings/compensation above 30x the average earnings in a company. This tax is waived if 51% of shareholders vote in favour of an employee receiving such a payout. Owners of private companies should have no problems being majority shareholders.
4) No benefits of any kind paid to families with £40,000 income (combined or otherwise)
5) Corporation tax cut to 12%.
I have many social ideas which I proposed in my manifesto for the 2010 General Election including school class sizes based upon the surrounding density of population (with a maximum of 15 for the densest inner city areas) in order to give teachers a chance. A unique Foreign Aid package based on the Ark Royal painted in the Union Jack staffed with x-service personnel and furnished with all the equipment to build schools, hospitals etc which of course would be supplied by UK companies. It would sail the world doing great things and loved wherever it goes with a fleet of UK built support ships. If you would like to see a full read of my policies on Government, Europe, Immigration, Health, Transport, Banking/Savings, Economy and Defence please contact me via this site and I will forward a copy.
I am becoming more concerned that economic activity throughout the world is slowing so rapidly that a global meltdown could be around the corner. My worry for equity markets is that the last seismic shift that occurred between 1958 and 1960 is about to be reversed. In 1958, equity dividend yields were around 7.1% and the Price Earnings Ratio (PE) was 5.6. During the next two years the market rose 122% and the first reverse yield gap appeared (Aug 1959 when equity yields @ 4.76%  dropped below gilts,2 1/2% Consols @4.77%) and it stayed with us until 2008 when central banks initiated QE. The inspiration for this seismic shift was a reassessment of the belief that equities were not safe investments for pension funds and should not make up a large part of any portfolio. A speech by George Ross Goobey in 1956 put the cat amongst the pigeons but it was not until the Manchester Corporation lead the charge (into Equities) did the earthquake really hit. It is interesting to note that for the first time since that shift, UK Pension funds have raised the Bond holdings in their porfolios (43%) above that of Equities (38%).
Why has this obsession with Equities been so compelling for the last 60+ years? My answer is very simple. Governments have become increasingly short term in their outlook. Politicians, along with Central Bank Governors, have been increasingly happy to borrow out of trouble, a policy which up until a few tears ago worked remarkably well for them. The problem is at some point the music has to stop. If you take a look at Charts 5 and 6, you will see the rise of the US and UK debt pile. Whilst these charts do not take into account inflation, they do illustrate very graphically, how the stakes have got ever bigger. Chart 7 just shows how each of the most recent US Presidents have raised borrowing. Mr Obama made many pledges when he first came to office. If he had said that he was going to spend $4 Trillion more than tax receipts trying to implement them, he would have been hounded out of town. Chart 8 shows just how sad this whole process has become. It is the simple cost of servicing (interest) the near 230% of Debt to GDP that Japan has accumulated. It indicates that the lion share of tax revenue is being spent on paying for all that previous spending. I have written several blogs on the imminent demise of that country.
If the global planned austerity measures for 2013/14 are implemented, tax take by governments will rise dramatically. Disposable income will be the main looser,NO! Sorry, the main loser will be company profits. One of the most commonly used reasons to buy Equities is that they are cheap according to the current multiple or PE vs the average of the past twenty years or so. What if the economic conditions that lead to the market being cheap in 1958 are no longer applicable to the future. Governments must reduce the level of debt or the cost of servicing will engulf tax revenues and disaster will ensue. Indeed, we may already be close to that point. It is not a fiscal cliff the world faces but a fiscal earthquake. As disposable incomes decline, company earnings will become far more unpredictable. This should demand a far lower PE (higher yield) than the previous 20 or 30 years. Whilst a return to 1958 levels is a bit outrageous, a rebasing to around 8 or 9 appears more apt. This would imply equities 30% lower. Commodity markets will feel the full force of this consumption decline thus putting the BRICs squarely back into lesser developed catergory. Gold will not be the place to put your money but more of that in my next blog
Economics in pictures.
I have updated some data which will be familiar to regular readers. First up, the Suez Canal transit data. This shows monthly cargo volumes passing through the canal. I have written about why I feel this is an important gauge on several occasions. Primarily, it is the fact that 90% of goods that you purchase have, or have components that have, travelled by sea. Pinch points like the canal act as a pulse reading. As you can see from the first chart, growth is going nowhere. In fact the total number of ships passing through has fallen each month since March vs 2011 (yes, new ships are bigger). Another note of interest, is the explosive growth  of  Crude transiting southbound. I guess the Arab Spring and the Iranian embargo will have some distorting affect but I am more inclined to believe it is the build up of Chinese strategic reserve. This volume is likely to slow dramatically in 2013 as storage facilities are at capacity. LNG has slowed significantly which is why the gap between the two sets of data has not grown more.
Click on charts to expand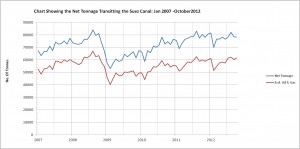 Next up is the direction of traffic through the canal. No prizes for this one. As you can see, Northbound (90% Europe and 8% USA) is contracting. The January 2012 spike (southbound) was caused by an enormous inventory build ahead of the Chinese new year. Products such as Cereal and Coal jumped significantly but it was Iron Ore which had a big impact. I wrote several times in the spring regarding inventory levels and predicted correctly a large fall in the Ore price. The seasonal build will occur as usual prior to the next new year but I fear it will be more reserved than 2012. This will have a distorting negative impact on the year on year data.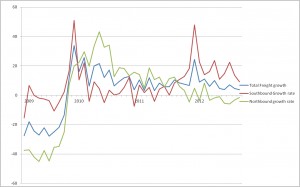 Within the traffic data is a breakdown of particular ship cargoes. Containers are always interesting as they drown out the noise of the volatile commodities which transit in huge volume. More finished goods and components travel this way so it can be a good handle on consumer demand or at least confidence in the inventory level of consumer products. The chart starts just after the Chinese injected $586bn to reflate the economy alongside the first US QE (see above chart for full impact of these two measures). As expected, it balloooooned. Of course, this year the authorities have been more concerned with inflation and a housing bubble. Thus, the rate of growth has slowed and in fact turned negative last month. When the new leaders are announced this week, it will be interesting to see if they start with a big bang of reflationary policies. The outgoing regime have recently raised road, rail, sewer and port infrastructure spending, so little scope exists for a big whammy.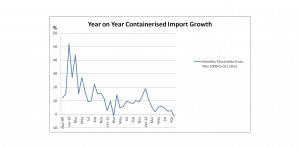 USA. I have updated this regular feature. It shows the traffic flows on Warren Buffet`s BNSF railroad. The Total Freight annual growth rate peaked eight weeks ago and has declined each week since. This somewhat confirms the recent picture being painted by corporate America during the current earnings season. As you can see the Housing materials appear to be in fine shape but the rest are starting to slow. In fact the star of the year has been containers which have been up around 7% all year, last week however, the weekly number was negative for the first time in 2012. The lower diesel price may have had an influence as it helps trucking with competitiveness. I will eat my hat if housing continues its uplift in 2013.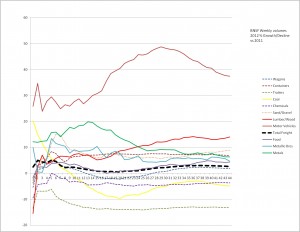 Chart 5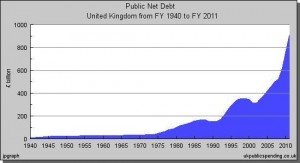 Chart 6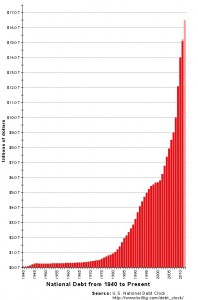 Borrowing by governments is the drug that fuels Equity performance.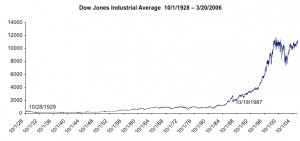 Chart 7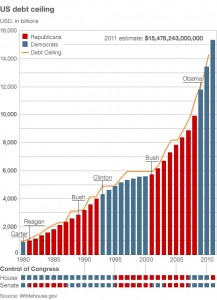 Chart 8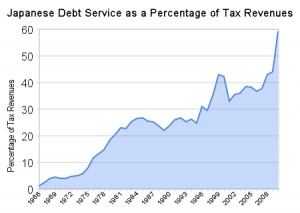 My next blog will be an attack on George Osbourne`s inability to make a real difference. The UK is damned by his torpor!
Categories
Posts by Date
Blogroll